GYPSUM BOARD WALL & CEILING INSTALLATION AND REPLACEMENT SERVICES IN DOHA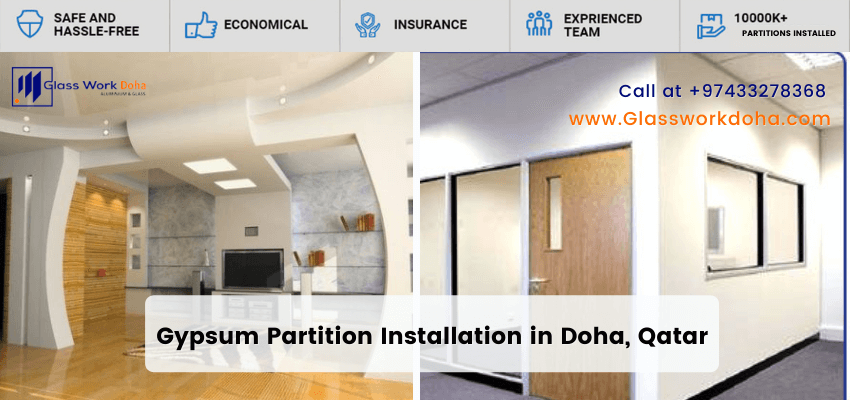 Gypsum Divider Installation in Doha: Are you looking for Gypsum Divider/ Gypsum Partition Installation? If yes, then you are at the one stop destination for different types of partition service provider whether its be Glass, Aluminium or Gypsum.We are open to discuss and understand your exact requirement for Gypsum Partition. We gurantee for Lowest Quote for Partitioning. Contact us 24/7 to discuss your project with us.
NO.1 GYPSUM WALL/PARTITION INSTALLATION COMPANY IN DOHA | CALL NOW
Please dial 24×7 customer care number, Call @ +97433278368 (or) Whatsapp @ Click to Chat (or) Email @ [email protected] (or) Fill this Enquiry Form .We follow a strict line for each project, and we turn over the best possible solutions to our customers.