Reliable Aluminum & Glass Door Experts
Repair, Installation, Service & Maintenance of Aluminium/Glass Door in Doha, Qatar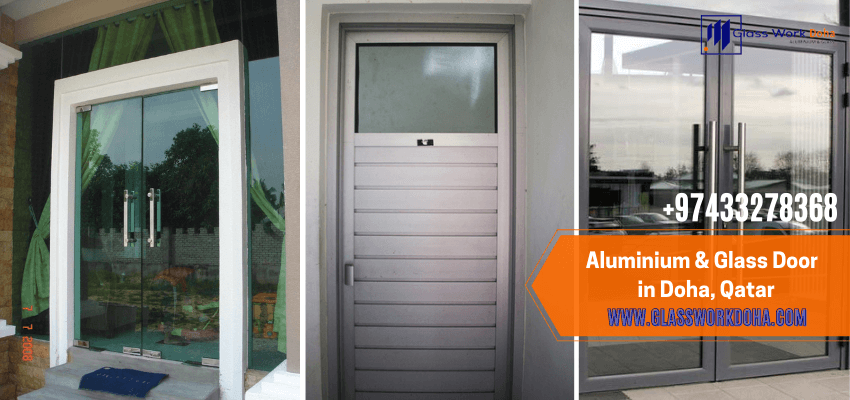 Are you looking to update your home or office with doors that are stylish, versatile and easy to maintain? From aluminium sliding doors, to French doors and Glass doors, we have a range of styles available to suit every Doha home/office.
Why choose our Aluminium/Glass Door Installation in Doha Qatar?
We install Aluminium/Glass Door whih also iclude all commercial doors and dock equipment throughout Qatar. We are fast, crisp, efficient and have lower overhead than our competitors. We've been in the business since 2015 and have built our reputation on getting things done right the first time combined with a great service experience throughout the entire process. Call us today for all your installation needs.
Whether you need one or Fifty doors made of aluminum or glass for your commercial or industrial space, we fullfill all your needs as you want. We offer a variety of doors made from aluminum & Glass in a wide range of styles and sizes. Need an aluminum fire rated door? We've got that too. We'll work with you to determine the best product for your needs. We can get your problem solved for you in a hurry. With fully stocked service vehicles and technicians are ready to get to work for you! You can find glass or aluminum commercial doors in storefronts, interior glass doors, office buildings, restaurants and more. We have been serving Doha and surrounding areas for 7 years! Call us for a job done right the first time. We can work with even the smallest door opening. Don't hesitate to reach out to us today to talk about your aluminum door needs. We offer aluminum frames for doors, aluminum sliding door tracks, and more.
CONCLUSION:-
Do you have Aluminium & Glass Door queries in Doha,Qatar? Please dial 24×7 customer care number- Call @ +97433278368 (or) Whatsapp @ Click to Chat (or) Email @ [email protected] (or) Fill this Enquiry Form .We follow a strict line for each project, and we turn over the best possible solutions to our customers.